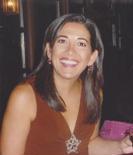 A private, well-educated make-up artist that has the facility and desire to teach is the key to learning techniques and products that are best for you. You can use their products if they sell them, but are then free to shop with their guidance to get the right colors and textures for you.
Add to that proper techniques and a good application for you, and you then have both the service and the products that are best for you.
Make-up Tips
The best way to learn how to apply make-up is to do each step yourself, on one side of your face after watching, feeling, and listening to the artist apply the other side first.
Understanding why you are wearing that item and what it does for you will help your overall application
To enhance your looks without looking too "made up" is the key. The key to that is learning blending and shear layering techniques, understanding the texture and weight of the product, what that product does for you, and why you need it. Along with this, you should understand the brushes and how to use them, clean them, and keep them free of build up, which interferes with blending.
Cleaning your tools alone is a foreign idea to most women, but when you look at them and think about the moist (skin) to dry (powder) contact, build up makes sense. The more the product builds up on your tools, or gets matted with oil from the skin and powder being pressed into the brush, you can no longer get the product to be light on the brush (which is crucial for blending) or release without grabbing. You tend to rub more and more onto the brush and spend more time trying to get it on evenly.
Warming up (as we call it) or breaking down a product before applying is a trick in getting products to look more like a part of your skin versus sitting on top.
Using product shear and layering is the art of blending. It is a well-blended make-up that looks flawless and beautiful.
Blending is the key, learning to layer color shear and continue to watch in the mirror for the lightness or darkness that is equal to your overall look.
Make-up is an accessory. There is no one make-up for all occasions. Your make-up needs to be altered accordingly. This does mean that there is an all an all-purpose, classic range or versatile make-up application (as in those earrings, shoes, or shirts that cross over several looks) that you will do most of the time. Understanding how to leave some items out, add more, or lighten and darken areas to change the look is helpful in wearing a great looking make-up that fits your overall look and occasion.
TOOLS, TOOLS, TOOLS... not fun or exciting to buy like colors are, but the most valuable part of wearing a good-looking make-up. You do want natural hair, but do not need to spend a fortune. Decent brushes with proper cleaning will last a long time and factored over replacing color as it runs our faster, tools are even less expensive. Most women do not have good tools and do not invest in them from the start. That is like using a shoe to hammer in a nail, when a hammer does a faster, easier, better, and cleaner job. Good tools can start as low as $8.00 for the smaller ones to $15.00 for the largest.