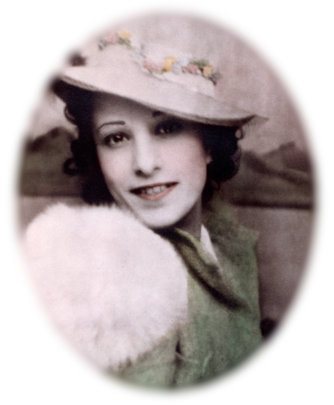 Understanding the Art...
Palmina Leone, concept cosmetics custom blends and customizes a full line of cosmetics, tools, and cases, focusing on simplicity and make-up concepts that work!
A Hands-on make-up lesson or consultation will perfect a look just for you. Make-up applications for any occassion, location services for weddings, business photo's or group seminars. 34 years experiece as a freelance production make-up artist.
The right colors and the right techniques for you.
Palmina Leone
Founded in 1998 by Mary (Leone) Fennello, Palmina Leone, concept cosmetics was inspired by this 1938 photo of her mother (right) and the authentic signature of Mary's grandmother (above) taken from her original Italy to U.S. Citizenship papers.